We're honored to be
trusted by our customers.
We would love to hear from you. Your feedback will help us serve you better in the future. Please take a moment to review us online by clicking any of these sites below, or post on Facebook. Thanks, in advance!
"We called ahead to get a quote for a window issur on a Passat. We had looked online and found that the window regulator issue was very common for the Passat. Dave was able to diagnose the issue and quoted a great price. This was a big difference from Claremont VW who wanted. $150 just to find the issue and an additional $550 to fix it. He said he would have the part the same day and total time to fix would be half a day. We made an appointment. And it was done 3 hours later. Great experience." —Jessica P.,
Montclair,
CA 5/19/2015 via Yelp

"These guys are awesome. did my porsche good." —Ernest A. via Google+

"After going to Bozzani Volkswagen for years (long after my warranty expired) I finally decided that I was tired of paying dealership repair prices. After reading other reviews for GASC, I showed up last Friday morning with my daughter's 2007 Rabbit. I could see the shop was extremely busy, but Dave said that if I didn't mind leaving my car that he'd be glad to fit me in and in addition to performing the necessary service that he would also check the car bumper to bumper and recommend any additional services that might be needed. I ended up having a brake and coolant flush in addition to the oil change, and the price for all three was just $100 above what Bozzani had quoted me for only the scheduled oil change service. Dave was friendly, easy to talk to, and I could immediately see why other reviewers regard him as honest and straight forward. My car was done by 2pm, and when I showed up Dave had printed an updated maint schedule for me. I was repeatedly thanked for my business by both Dave and his team, and my daughter says her car is driving great. Thank you Dave for a wonderful service experience, I only wish I had found you sooner!" —Robert R.,
La Verne,
CA 5/19/2015 via Yelp

"My experience with Dave is that he is a fair, honest person, and a man of his word. I received world class customer service.....he kept me posted on the repairs, called me when there was changes, and gave me great package discounts. He fixed all kinds of little issues at no extra charge, and made me feel like a family member and he went out of his way to make sure my car was fixed the right way. I highly recommend this establishment for other Mercedes owners like myself, and any other vehicle for that matter. When I dropped off my car, it was running horribly, when Dave gave it back to me, it was running like new, I was shocked on how great of a job he did. Thank you again Dave for all your help, you're awesome!" —Ribo C.,
Upland,
CA 3/26/2015 via Yelp

"So this was the first time coming to this shop. I have no complaints, the service was great! Im very picky about customer service. They were able to answer all my questions and most importantly diagnose the problem with my car and fix it. I called around to get price comparisons and this place offered the best price. The owner was very helpful along with Alex and the other employees. Not pushy about getting my car fixed then and there. Will definitely come back for future maintenance on my Jetta." —Veronica G., Azusa, CA 2/17/2015 via Yelp

"They replaced the trans axle of my 2005 Jetta Gli. They did a great job, it was done in a very timely fashion. They were very courteous with me and wife, the price was very reasonable in my opinion. I have to repair another issue with the car and I am already planning to take it there. I don't normally take my vehicles to repair shops as I normally can do it myself. Being short on time I had to trust taking it somewhere and glad I went there. Hopefully I can continue to review them as highly as I have. Being reasonably priced keeps people coming back as return customers as opposed to getting raped and never coming back." —Tom N., Glendora, CA 10/5/2014 via Yelp

"The best place you can take your Audi. Dave is the guy you want to talk to, really nice guy and very respectful. I took my Audi A3 in for a timing belt and water pump change and Dave beats the dealership and local competitors prices. I came back 3 days later for a random question and the guys here stop everything just to attend you. Bring your Audi here you won't regret it!" —Chris M., West Covina, CA 9/24/2014

"I hired them to perform a pre-purchase inspection on a 1999 Porsche 911. They did a great job and charged a very fair price. I live in Michigan and was trying to buy a car long distance. I had four different cars inspected around the LA area and German Automotive Service Center was the easiest to deal with and by FAR the cheapest. In fact, when I talked with them, I asked them to charge me more but they wouldn't. Alex did the inspection, was very thorough, and gave me great insight into the car. He knew Porsches and their problems well, gave me an estimate on fixing the issues and was polite. They delivered on every promise. That's a five star rating all day, every day." —Tom N., Birmingham, MI 7/11/2014 via Yelp

"Great place. Recommended. I recently had starting problems with my BMW Z4. They quickly fit me into their schedule, fixed it up and charged me a fair price. They will be getting more business from me. What higher praise is there then that? I wish they worked on Jeeps and motorcycles. I need a good mechanic for my other toys. :-)" —Ralph L., Glendora, CA 7/9/2014 via Yelp

"Have been taking my Porsche to this shop since purchased new in '08. Always a positive experience. I've had all service done here including one problem which was under warranty. Always treated fairly by Dave and his staff, and pricing for repairs is very competitive. I have recommended their service to friends and family who need a honest shop to service their German cars." —David H., Upland, CA 11/8/2013 via Yelp (filtered)

"I've been bringing my BMW to German Automotive Service Center for years, they have always given me much better service for less money."
—Lana L., Tustin CA

"I have serviced my Mercedes Benz with German Automotive Service Center since it was new, they have all the right tools and exceptional service."
—Roy C., San Dimas CA

"After the dealer quoted me on brakes for my 911 Porsche I thought I would have to sell the car and after going to German Automotive Service Center I realized I was able to afford to keep it."
—Tony H., Monrovia CA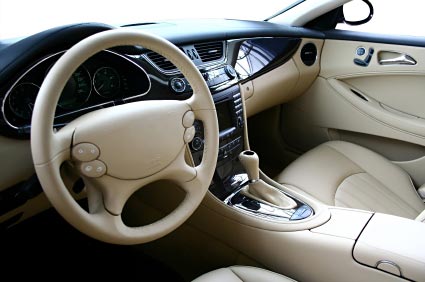 Audi repair shop located in Glendora and serving San Dimas
to Claremont, Covina to La Verne and beyond.